Manufacturer : TORVOL / Référence : TO030
Torvol Bag - Freestyle
Shipping costs
from 49€ pour France
Same day shipping
for orders placed before 3:30pm (Monday to Friday)
Caractéristiques techniques
A must have for true FPV race fanatics.
The Torvol Quad Pitstop Backpack easily carries 2 quads and all your FPV gear, such as goggles, transmitter, LiPo's, tools and more to any race track.
Suitable for transmiters, tools, accessories, LiPo and spare parts inside. For the FPV goggle and one quad outside.
The unique design crates a versatile bag with many additional features. The Torvol smart zipper gives you quick access to your gear and when fully open, the Torivol PITSTOP workspace allows for quick repairs. The LiPo protective cover on the outside protects the LiPo against damage and facilitates quick battery change. The sling strap is transformed into a flight strap using the provided transmitter clips.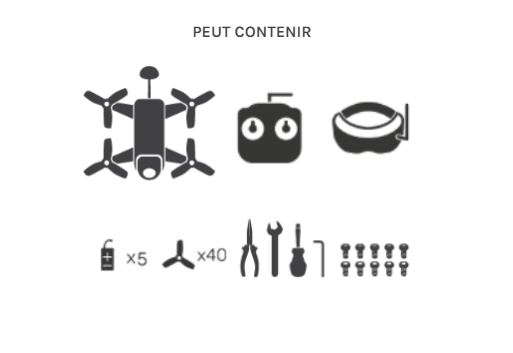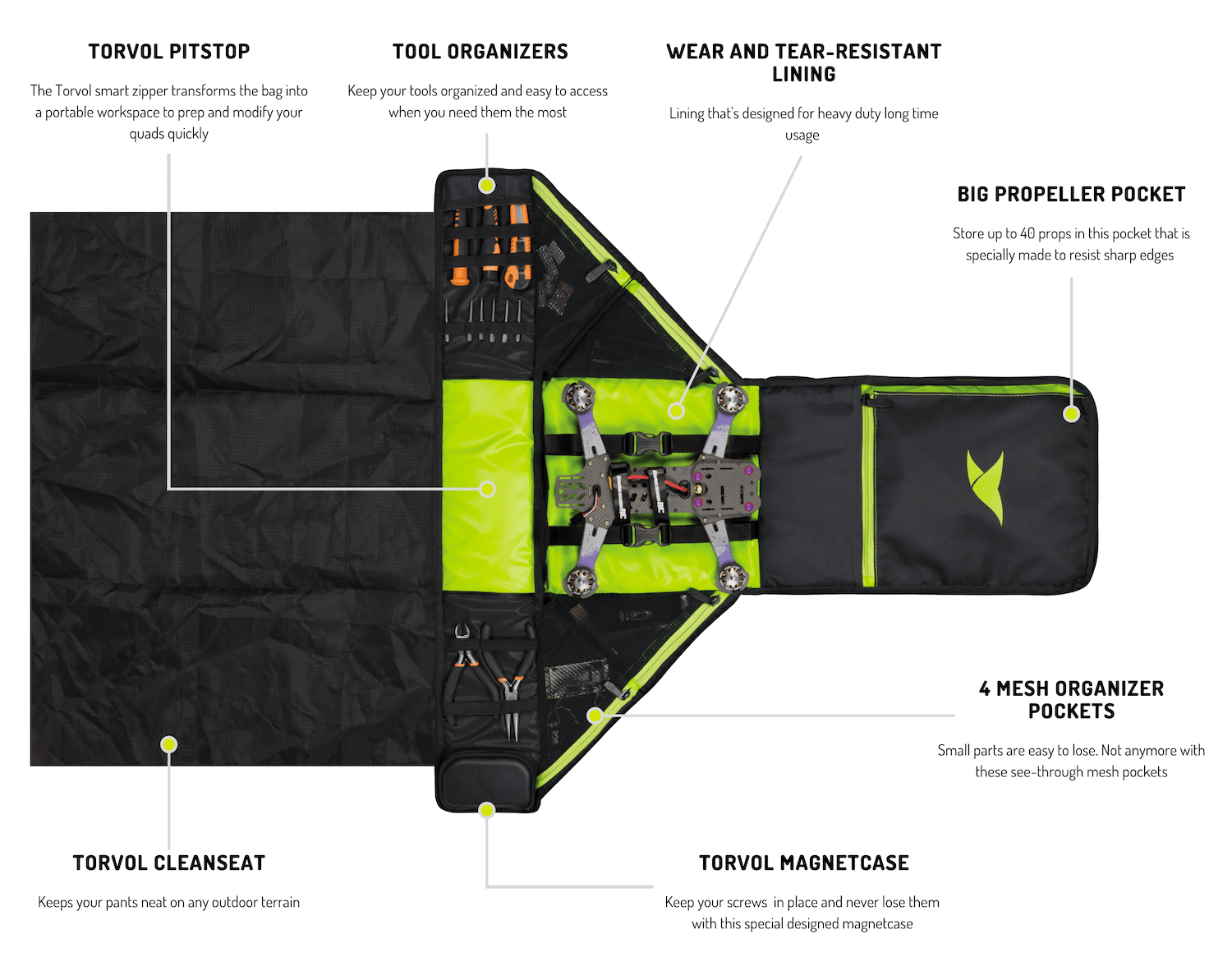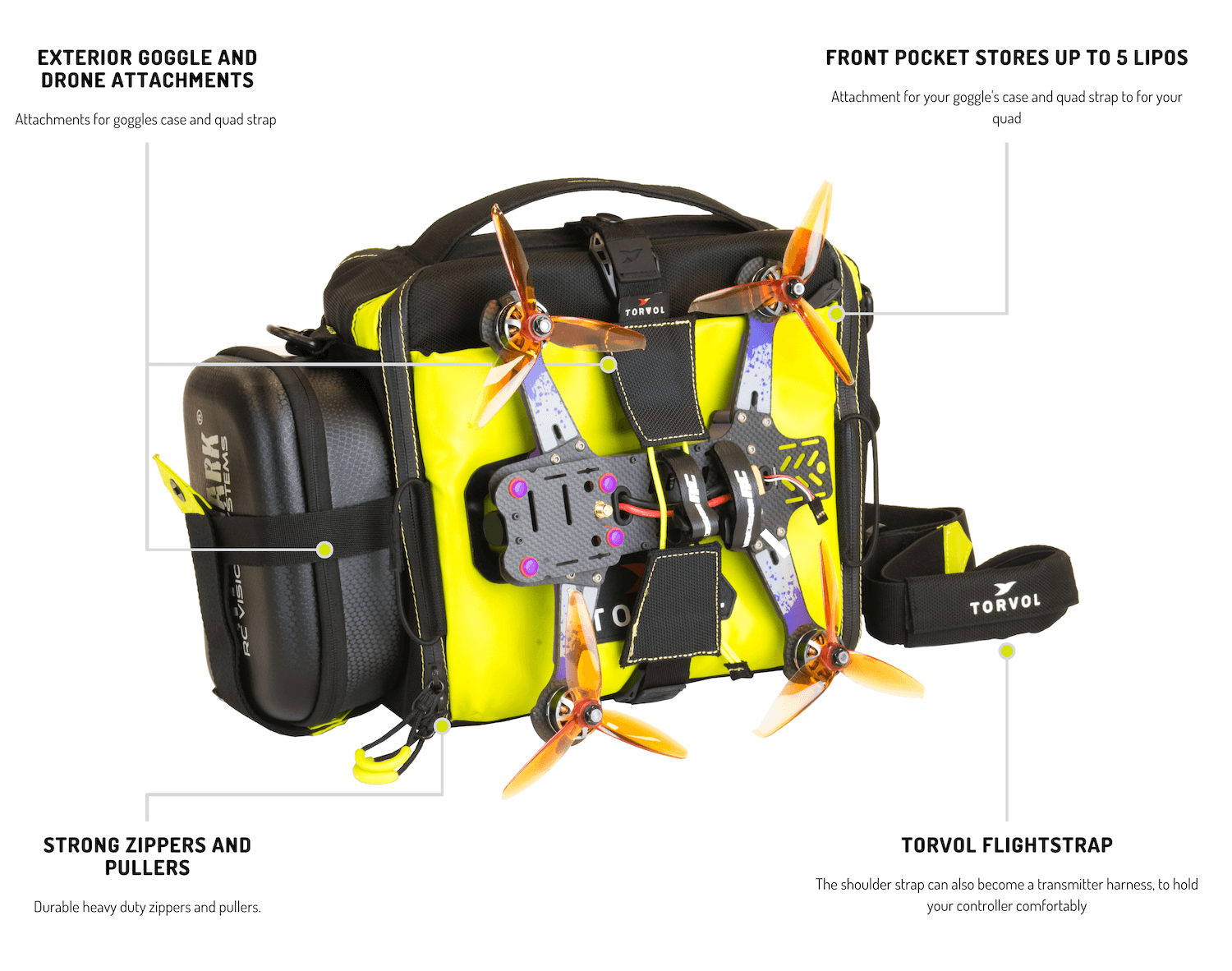 Voir plus
Customer reviews
5/5
(7 notifications)
Par

S. Julien

le 22/05/2023
Très pratique avec tous les rangements disponible
Par

B. Flavien

le 19/12/2022
Parfait tout ce qu'il faut
Par

U. Jean-Marc

le 14/06/2022
Super bien conçu, tout ce qu'il faut et juste ce qu'il faut
Par

A. Anonymous

le 09/06/2020
Torvol makes the best bags for drone racing in my opinion.
Par

A. Anonymous

le 03/06/2020
Super smart!
Par

A. Anonymous

le 02/03/2020
Pratique lorsqu on part en balade ou petit rando sans ce charger de son gros sac à matos. J ai pas encore tester de rentrer les 40 hélices que j ai pas 😅 en revanche j ai pu y caser 9 cnhl 1500 mah ! Une jumper t16, 3 tournevis et 5 jeux d hélices se qui me semble déjà pas mal. Je reprocherai juste un truc, ou plus tôt une amélioration je pense... Avoir l autre flan du sac équipé en une sorte de molle ou petite sangle.. Je transporte 12 lipos dans un sac type bag pack installer sur la poignet central du sac. Ormis se détail il est type top. Modulaire, malin et bien pensée ! La sangle pouvant se transformer en harnais pour radio.
Par

A. Anonymous

le 01/01/2020
sacoche très bien pensée, évolutive.