Manufacturer : Lumenier / Référence : 16222
Lumenier AXII HD 2 Patch Visor 5.8GHz Antenna Combo for DJI FPV Goggles
Shipping costs
from 49€ pour France
Same day shipping
for orders placed before 3:30pm (Monday to Friday)
Caractéristiques techniques
This set of circularly polarized directional antennas are designed to provide long range 5.8GHz video reception in a compact size to DJI FPV Goggles.
This is the combo with two AXII HD 2 patch antennas and two AXII HD 2 micro stubby antennas.
Second version of the AXII HD antennas, the Patch Visor are improved on the one hand on the appearance and on the other hand on the performances. They come in the form of a custom-molded, semi-transparent visor with antennas embedded inside.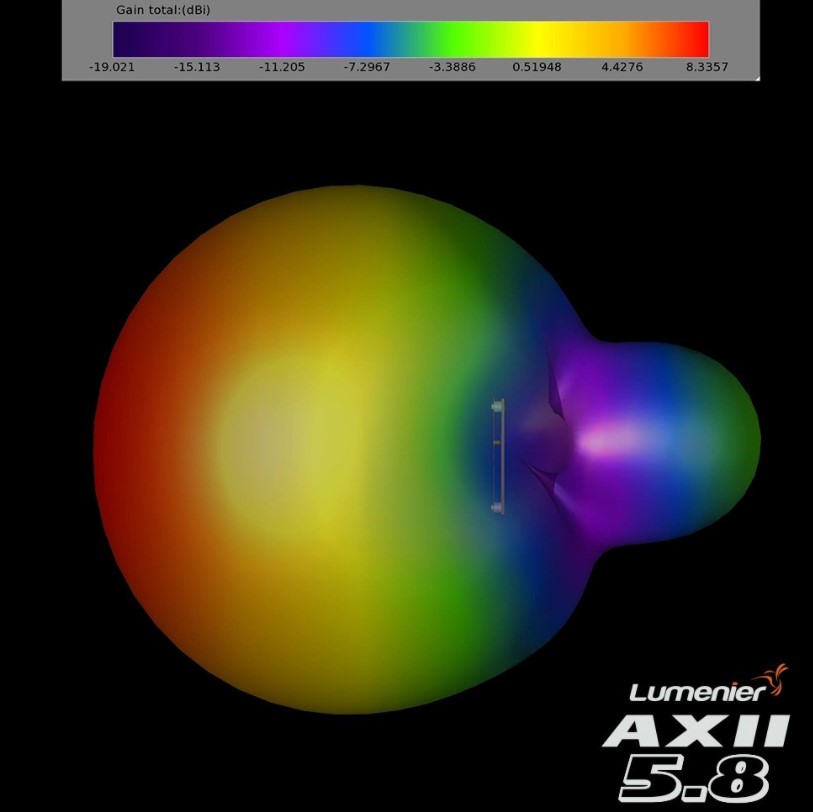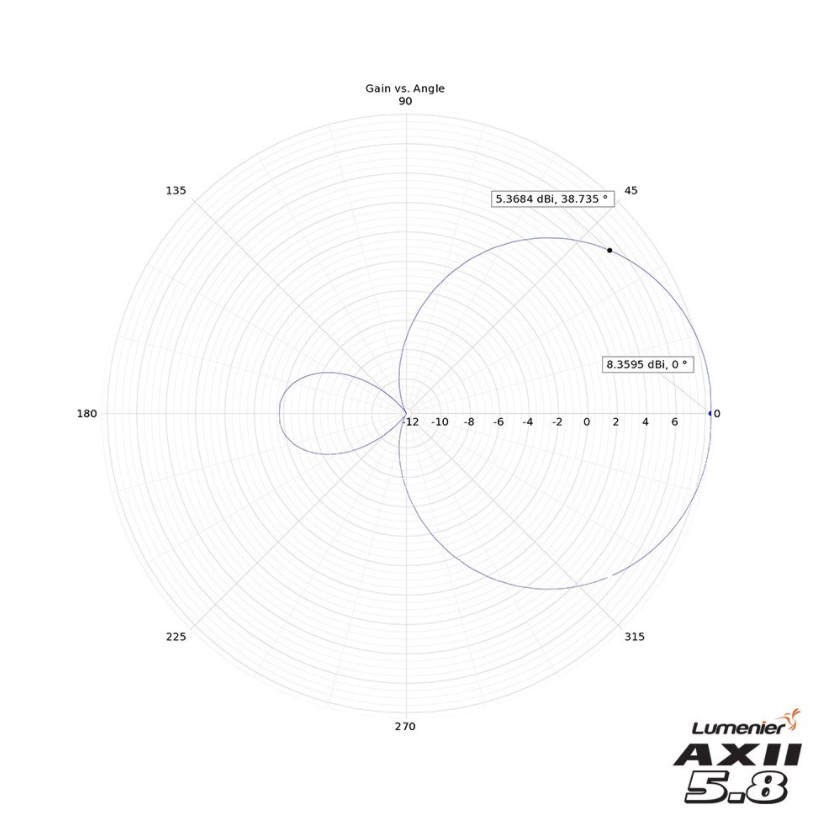 Bullet Points
Designed for DJI HD Digital FPV Goggles, form fitting
Compact low-profile design on your goggles, easy to store and transport
High gain directional antennas
LHCP Circular Polarization
Orange, or Smoke Gray color choices
Premium quality and performance
Every antenna is QC checked for guaranteed best performance
Patch antenna Specifications
Frequency: 5.8GHz
Bandwidth: 220 Mhz
Gain: 8.4  dBiC
VSWR: 1:1.1
Radiation Efficiency: 95%
Beam Width: 76° H. 76° V. 
Polarization: LHCP
Connector: RP-SMA (Fits DJI Goggles directly, not to be used on standard SMA)
Weight: 33g
Stubby antenna
Gain: 1.9dbic
Axial ratio: 1.0 (near perfect)
Bandwidth: 5.3GHz-6.2GHz
Radiation Efficiency: 99%
Cross-Polar Rejection: -15 to -30dB (1.9%)
Beam Width: 360 degrees (omni-directional)
SWR: <=1.5:1
Weight: 3.5g
Connector: RP-SMA
Works great as both a transmitting or receiving antenna
Compatible with other styles of 5.8GHz LHCP antennas
Polarization: LHCP
Included
2x Lumenier AXII HD 2 Patch Visor 5.8GHz Antenna
2x Micro AXII HD 2 Stubby antenna
Note : DJI Goggles not included
Voir plus
Customer reviews
5/5
(6 notifications)
Par

S. Richard

le 13/08/2022
Great product. Works better then standard antennas
Par

J. Jean-pierre

le 28/07/2022
Très bonnes antennes en 5,8 ghz pour le masque DJI. Bonnes réception avec ces antennes.
Par

D. Lander

le 10/07/2022
Vraiment top
Par

P. Yann - Mael

le 10/07/2022
Le jour et la nuit avec les antennes stock, contrairement à ce qui se dit la réception même à l'arrière ou sur les côtés est de très bonne qualité ! Je recommande
Par

G. Julien

le 10/07/2022
R.a.s
Par

M. Jonathan

le 12/02/2022
Packaging au top , lumenier c'est de beau, c'est quali et ça fonctionne très bien