RealPit VTX Power Switch
Le RealPit Permet d'allumer et d'éteindre votre VTX depuis votre carte de vol. Finis d attendre que les autres quads soit a terre pour vérifier si le vôtre vole parfaitement en vol a vue.
Il permet également d'éteindre votre vtx en cas de crash afin de ne pas gêner les autres ou de partir avec un deuxième.
En savoir plus
Aucun point de fidélité pour ce produit.
En stock Attention : dernières pièces disponibles !
Date de disponibilité:
Frais de ports offert à partir de 49€ pour la France

Expedition le jour même pour les commandes passées avant 15h30 (du lundi au vendredi)
En savoir plus
Utilisations / caractéristique:
Branchez votre VTX n'importe quand avec 0 émission vidéo. ( ne fonctionne pas encore sur FlightOne).
Couper votre VTX pour éviter qu'il chauffe pour rien.
Pit stop avec changement de quad en endurance ultra rapide.
Compatible avec la majorité de VTX
Tester le vol de votre quad en course sans géner les pilotes en vol.
Éteindre le VTX en cas de crash Pour éviter la chauffe et ne pas gêner les autres pilotes.
Course d endurance sans partenaire , brancher vos 3 quads et switcher de quad sans enlever vos lunettes.
Led embarqué (LED on /Power On).
N'utilise qu'un pad de la FC ( smartaudio/tramp sur un TX et realpit sur le RX du même UART).
Jusqu'a 4 RealPit par montage (LED , camera ou autres jusqu'à 1A).
Logiciel Compatible:
Betaflight (PionIO 3.3.3 et supérieur)
Butterflight (PinIO)
FlightOne 1.2.x + (VTXPRWTOGGLE)
Tension de fonctionnement:
5V a 28V(6s HV) Pouvoir de coupure 1A
Taille:
Poids:
Contenu:
1x RealPit
1x morceau de gaine thermo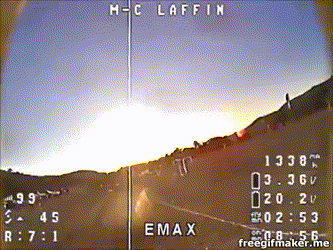 Betaflight Settings:
In CLI:
Type RESOURCE
Locate UART TX/RX pad resource ID you are using. We wired to RX4 in this demo.
RX4 is A01 Note the name of resource and ID.

Next we will clear that pad from its assigned resource.
Type
RESOURCE SERIAL_RX 4 NONE
Next we will set the Custom Mode Switches.
We will set up 1 switch Copy and past these Commands into CLI:
set pinio_box = 40,41,42,42
aux 2 40 2 1600 2100 0
Next we need to assign the Resource ID to the Custom Mode switch. Using the Resource ID from above. "A01"
If you wish to set up more pads for additional RealPits.
replace the area in brackets with your resource IDs: Copy these extra lines to add more modes as well.:
set pinio_box = 40,41,42,43
aux 3 41 3 1600 2100 0
aux 4 42 4 1600 2100 0
aux 5 43 5 1600 2100 0
resource PINIO 2 [resource=I.E=A04]
resource PINIO 3 [resource=I.E=A05]
resource PINIO 4 [resource=I.E=A06]
Type SAVE in CLI and then press enter. Your FC will reboot after applying changes.
Now go to Modes and Assign an AUX channel to the USER1 mode. Just like an arm or turtle mode switch. Click SAVE.
Now flip the switch and test. A RED LED will be lit on RealPit if your are providing power.
FlightOne

Settings:
At the current time you must use Firmware version 1.2.x or greater to enable "vtxpwrtoggle" commands. This is available on FlightOne Discord. flightone.com/discord and website at FlightOne.us

Wire RealPit VTX + to VTX Positive pad and BATT+ to Battery Source (5v-28v)

Wire FC pad to Buzzer + pad on FlightOne FC. Then Wire GND pad to Buzzer - pad on FlightOne FC
3. In Setup Tab:
Setup VTXPWRTOGGLE switch.
4. Use Switch to Power VTX on and off.
Notes: FlightOne Does not support ZERO power on. VTX will blip for a micro second prior to turning back off.
Wiring Diagram Instructions: