Manufacturer : Xnova / Référence : FS-2812-1100-1
X-NOVA Smooth Line 2812 - 1100Kv (Unit)
Shipping costs
from 49€ pour France
Same day shipping
for orders placed before 3:30pm (Monday to Friday)
Caractéristiques techniques
The new FREESTYLE motors from XNOVA have been developed with the help of pilots like J-True.
Both engines feature a complete new design and new magnets, bells and shafts.
The HARD-Line series is designed for pilots in search of power / torque instant to chain demanding figures.
The SMOOTH-Line series is less aggressive / coupler for more tense flights.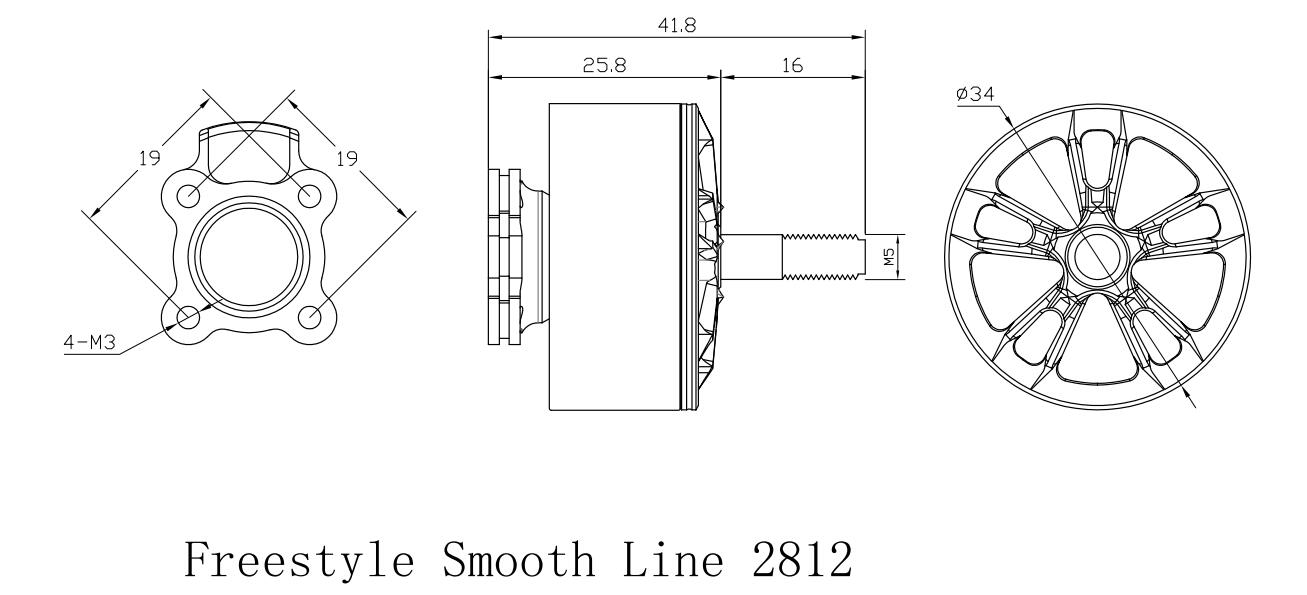 Specifications
Ideal for heavy camera HD video recordings
Optimal efficiency
High performance and finest CNC quality
Low cogging torque and smooth running
Precisely balanced and fully tested
Voir plus