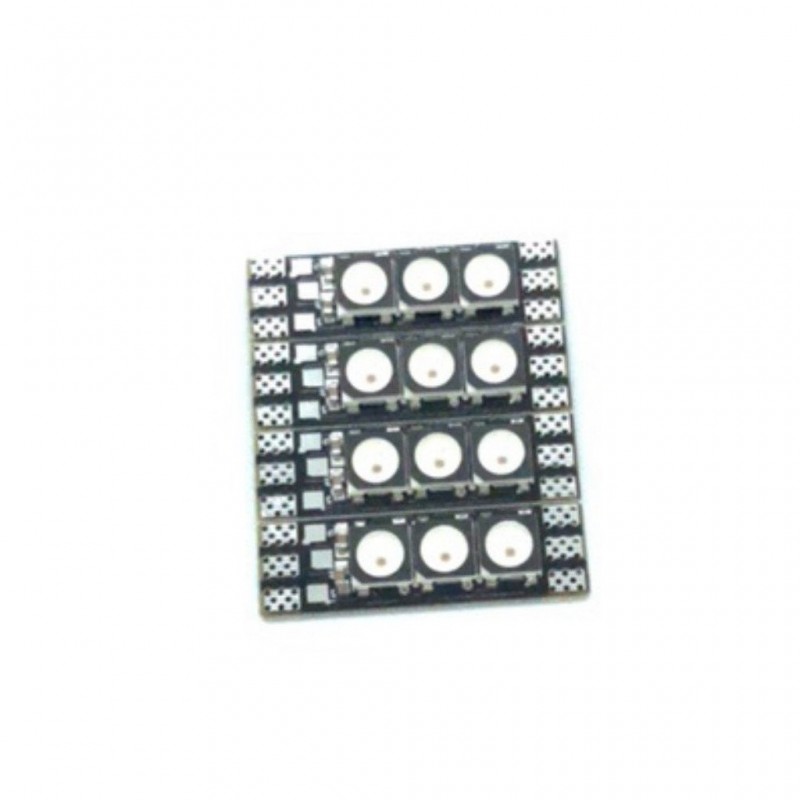 RaceLiteWire Mini 5v Addressable LEDs (4-Pack)
Learn more
No reward points for this product.
Produit indisponible pour le moment Warning: Last items in stock!
Availability date:
Degressive Shipping Costs

Same day shipping for orders placed before 3:30 pm (Monday to Friday)
More info
This is a 4 pack of RaceLiteWires 5v
These are integrated Racewire and Racelites.
These are 5volt only FC controlled Addressable LEDs
You must wire a Ground, 5volts, LED Data to these in addition to the motor wires.
These are seen as 1 LED in Betaflight. This was designed to be resilient against damage. So they will all be one color. 1 LED can be knocked off and the others will still be lit.
Specifications:
Dimensions:8 x 27 mm
Voltage: 5 Volts
Contents: 4x RaceLiteWire 5v